I FIX WEAK CELL SIGNAL – ASK ME HOW!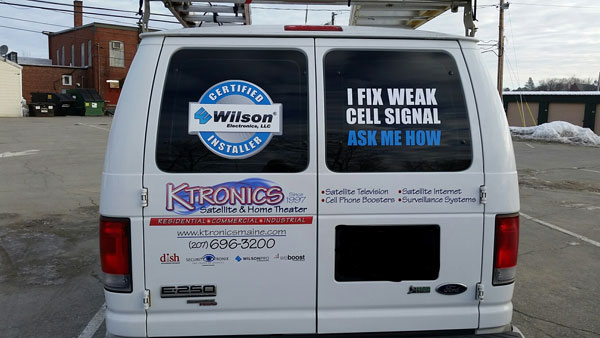 K Tronics has been an Authorized Retailer of Wilson Electronics branded cell phone reception equipment since 2005. The Wilson Electronics brands include Wilson PRO and WeBoost. K Tronics is not only a Authorized retailer for Wilson Electronics but we are also WCI, or Wilson Certified Installers.
Equipment is available for mobile applications – such as in a car or truck, as well as in-building applications. Our prices are competitive with all other sources, (including online retailers) but we have over a decade of practical experience! We know what works in what areas and what doesn't work. We will make every effort to "right-size" your booster, while considering your needs and your budget. All of the models we sell are 4G compliant, and as such will improve voice reception and data speeds!
Contact us today with your cellular reception issues, and let us start working to get you great cell reception where you thought it was impossible!