New home low voltage pre-wiring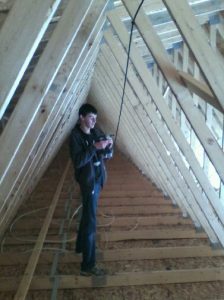 Building a new home, remodeling or adding on?
K Tronics can take care of all of your low voltage needs:
Satellite or cable TV distribution
Home theater
Phone and networking
Cell phone booster
Surveillance and more!
Bring us your ideas and blueprints and we'll take care of all the details!